Clients share their experience

Vern Gambetta
Athletic Development Coach and Founder
GAIN Coaching Network
Gareth delivered an exceptional masterclass to the GAIN community, focusing on anaerobic speed reserve and training science. His insights have played a vital role in enhancing our GAIN networks understanding of the relationship between speed and endurance. On a personal level, Gareth has been an invaluable resource for discussing training strategies for both individual and team sports. I wholeheartedly recommend his consultation services to anyone seeking expert guidance in these areas.
Read More

Ruth Waghorn
Women's Physical Performance Pathway Lead
The English Football Association
Gareth has been working with the FA and England teams for over four years, and one thing I can say for certain is that Gareth will make you think differently. When you want to grasp a concept, where do you turn? You seek someone who possesses both the knowledge and scientific foundation, but also applies it in real-world situations on a daily basis to enhance performance. Gareth understands human potential and strives to help those he collaborates with unlock it. Without a doubt, Gareth has propelled our understanding and support for the different locomotor profiles of players in the England system. His approach challenges conventional methods, opening up new possibilities. As a consultant, Gareth is exceptionally skilled and has been an absolute pleasure to work with.
Read More

Jason Hettler
Assistant Head of Strength & Conditioning
IMG Academy
Gareth's guidance has played a crucial role in transforming my approach to field and court sport conditioning. Our collaboration began with creating educational content for the sport performance community and expanded to include testing protocols, athlete profiling, and large group training. In the realm of tennis, we made significant strides by integrating anaerobic speed reserve into the sport's demands and individualizing playing styles, resulting in a remarkable 14% increase in maximal sprinting speed within a 12-week period for our junior boys. Gareth's expertise has proven instrumental in achieving outstanding training outcomes despite the unpredictable nature of the sport. I highly recommend his services for anyone looking to take their game to the next level.
Read More

Peter Glas
Head of Referee Fitness
Swedish Football Federation
When I first heard Gareth's work on training prescription with anaerobic speed reserve, it was hard to digest because it was so culturally opposite to what I'd learnt about training. After 18 months of consultation with him, I have vastly transformed my thinking about individualizing training and aerobic conditioning. In a recent 12-week block with female referees, we have seen improvements as large as 40s on their 1600m time trial (for maximal aerobic speed assessment). I cannot thank you enough, and would highly recommend to any colleagues that want big improvements in their athletes conditioning season after season.
Read More

Elliott Axtell
U23 Lead Athletic Development Coach
Chelsea Football Club
Gareth's interactive presentation with ourselves was excellent. He effectively communicated complex scientific concepts in a way that was easy to understand, using relatable examples that resonated well. His session sparked engaging discussions amongst our sport science, conditioning & medical staff, and has helped massively with our progression of the academy's player profiling and physical conditioning methodology.
Read More

Simon Deguire
Sport Physiologist
INS Québec/Short Track Speed Skating/Para Swimming. Prev. Montreal Canadiens NHL
Collaborating with Gareth has had a profound impact on my professional growth. We have been working together for over a year, focusing on characterizing anaerobic speed reserve (ASR) profiles in elite short-track speed skaters. This research has significantly enhanced our understanding of the diverse needs within the team and the correlation between ASR and short-track speed skating performance. Gareth is an exceptionally motivated sports practitioner with outstanding listening and teaching skills. He consistently emphasizes the significance of training fundamentals and challenges us to devise strategies tailored to each athlete's profile in order to achieve our goals. Our discussions have been incredibly enlightening, leading to a notable change in our staff's outlook and the implementation of even more tailored training approaches for our athletes. Gareth's influence has had a significant impact, especially in a sport that deeply values its cultural training traditions.
Read More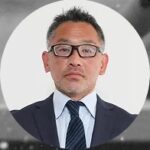 Noriaki Nishide
Distance & Middle - Distance Coach
Tokai University Track and Field
I had previously been focusing on primarily the velocity/performance of 200m and 400m as "required speed" for better performance in middle distance running, however, the conversations with Gareth dramatically changed my own concept of "speed". It was a huge learning of structural analysis that the maximal sprinting speed could be improved by acquiring skills and training. After consulting(including the guidance and break down about high altitude training), we have been applying more exercises such as plyometrics and sprint-drills for improving maximal sprint, and on the training intensity set-ups, we have switched from goal time based to current fitness based. Overall, I was able to gain huge amount of concepts and knowledge, and implement them with this year's training plan which produced a lot of PRs(most of our athletes) as well as a 1500m Champion at Asian Indoor Championships.
Read More

Grete Koens
Head Coach, Valley Running Team
Prev. Netherlands National Endurance Coach
I was captivated by a fascinating post on Twitter about Gareth's anaerobic speed reserve project, so I reached out to him. What followed were numerous engaging conversations and an exciting visit from Gareth to our Olympic training center in the Netherlands. He conducted a highly attended and well-received masterclass for Dutch coaches and also conducted tests with our elite athletes. Since then, I have maintained regular contact with Gareth. He is an enthusiastic and friendly individual with extensive knowledge and experience in the field of elite sport. I am grateful that I can always turn to him for advice whenever needed. If you ever have the opportunity to benefit from his wealth of knowledge and experience, seize it.
Read More

Selwyn Griffith
Performance Manager
Melbourne Football Club (AFL)
Gareth has been an invaluable resource when discussing how best to profile team sport athletes and the training strategies for optimal conditioning specific to the athlete and sport. His advice has influenced the strategies that have been implemented this year to best prepare our athletes for the demands of the game. I'd highly recommend reviewing his work and listening to him speak as he has a wealth of knowledge that is interchangeable across individual athletes and team sport athletes.
Read More

Phil Scott
Men's strength and conditioning coach
England Cricket
Gareth provided advice, which I applied to our profiling and diagnostics with the players this year. It has been a huge asset to profiling them and supporting their preferences for training. There has been huge buy in from them for the individual/more specific sessions I have programmed because of it and we have seen great development from them recently at our latest profiling. For example, one case study players improved their maximal sprinting speed by 1.1 km/hr after only 5 weeks.
Read More

Joao Lapa
Fitness/Rehab Coach
Prev. Familicão, Wolves (2017-2022)
I reached out to Gareth because I wanted to have my teams flying the whole season! Through a year's consulting, Gareth helped me overcome the challenges of including aerobic work alongside tactical/technical training, by getting creative with targeted and achievable training volumes; including off-feet, training approaches. Our players were better able to repeat and recover their performance when I started applying what I had learnt from our sessions. I would highly recommend reaching out for support.
Read More

Mark Kirk
Coach and Endurance Co-coordinator
Athletics Northern Ireland
Gareth delivered an excellent presentation for our endurance coaching webinar series. The feedback has been very positive, with an interactive format that engaged our audience and opened up lots of questions. The most valuable piece was the practical examples you provided of training threshold type runs for speed based 400m athletes. Immediately I have put this in practice with a heptathlete, who coped well with this new format, and was immediately able to keep lactate below 4mmol. We really connected with your message and you covered everything we asked of you. Many thanks
Read More

Anneke Winegarden
Sports Physiologist
Canadian Institute of Sport/Rowing Canada
I had a wonderful experience working with Gareth. Our extensive review of the training and programming he implements with Athletics Canada was incredibly valuable. I successfully achieved my learning objectives regarding altitude training, gaining knowledge about oxygen saturation, blood lactate, and heart rate training responses during the initial 1-1.5 weeks. As a result, I now feel confident in organizing logistics and programming for an altitude camp for rowing from a physiological standpoint. Gareth exceeded my expectations by going the extra mile to address my bonus objectives.
Read More

Dino Illecic
RF-SISU Västra Götaland
Elite sport consultant
Gareth delivered a stimulating and thought-provoking lecture, drawing on the most up-to-date scientific research on speed and endurance training for intermittent team sport athletes. His extensive knowledge in both theoretical and applied sports science allowed him to effectively communicate and offer practical recommendations for testing and training in a high-performance setting. These recommendations aim to stimulate favorable performance adaptations in elite athletes. Overall, Gareth's lecture was refreshing and provided valuable insights into the field.
Read More